Our Accomplishments from 2018
The Placer Breast Cancer Foundation is proud of what we accomplished in 2018! We are especially grateful for all the help and support that has come from our community. Together we will continue our fight against breast cancer through research, education, and outreach!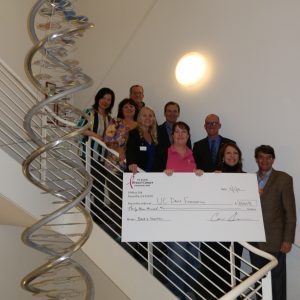 In April, the Foundation board was able to present our second installment of the $100,000 that we are committed to donating to UC Davis over three years. These monies go to help fund a study that works with the BRCA gene, a gene which has been found to be a high indicator of both breast and ovarian cancer. In 2019, we will make our final installment payment for this commitment! Also during the Spring of 2019, we will learn about a new opportunity for us to raise funds to fight breast cancer! We look forward to sharing it with you!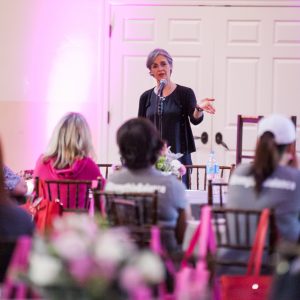 In May, we held our 3rd Annual Placer Women's Retreat. Over 200 local women came together to learn more about women's wellness, including nutrition, breast cancer research and updates, and mental well-being. We also loved just spending time with all our friends and family. Our next Retreat will be held this spring, with more information to follow!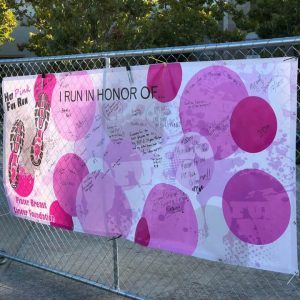 In September, runners and walkers from all over the area joined us for our 11th Annual Hot Pink Fun Run. We celebrated survivors, raced to the finish line, and raised funds to continue our fight! Join us for the 12th Annual Hot Pink event this fall…we think you will enjoy the changes we are making to the event!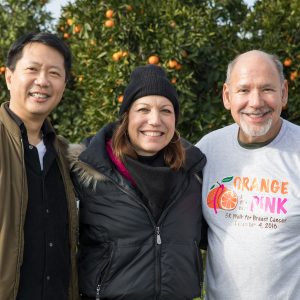 Finally, we braved a December winter morning at our 4th Annual Mandarin Walk. After a beautiful walk through local Mandarin orchards, we ate pancakes and drank mimosas. It was a great way to spend time giving back to our community, and sharing information about the Foundation, while still raising money for our fight!
We are excited about big things coming in 2019! Join us at one of our events or become a volunteer! With you fighting with us to end breast cancer, we know that we can make a difference!