The Placer Breast Cancer Endowment was formed by breast cancer survivors and South Placer County residents Carol Garcia and Teri Munger in 2005 with a goal to raise $1.5 million to endow a Breast Cancer Chair at the U.C. Davis Comprehensive Cancer Center. After reaching the $1.5 million dollar goal in 2014, the Endowment became the Placer Breast Cancer Foundation with the intention to continue the fight against breast cancer. The goal for the Endowment was reached but the journey has just begun. 
The Placer Breast Cancer Foundation currently works to raise funds to fight breast cancer and promote education and outreach throughout the Placer and Sacramento County area. We raise these funds through individual donations, Foundation sponsored events, and through private organizations that host fundraisers in the Foundation's name.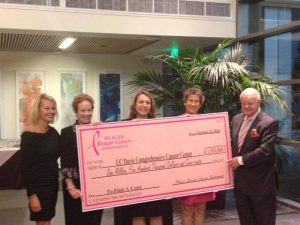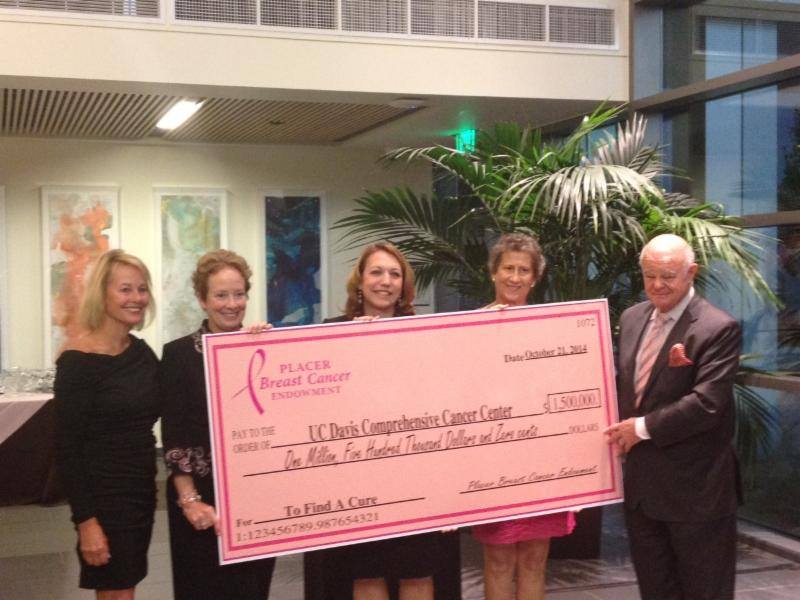 The Foundation is a volunteer based group that includes breast cancer survivors and community leaders dedicated to fighting breast cancer. Our Board members and volunteers are honored to speak and participate in local breast cancer outreach opportunities, including regional high schools and community organizations.
The funds the Foundation raises stay within our local community, benefitting those who live and work in our area who have been affected by breast cancer in some way.
This year our goals and outreach include:
To raise and donate $33,000 to the UC Davis Comprehensive Cancer Center to fund a Post-Doctorate Research Fellow who will focus on testing how cancer fighting medicines can affect a gene that has been shown to cause breast cancer in both men and women.

To present our Annual Placer Women's Retreat and help women in our area improve their health by focusing on beneficial practices including health care, exercise and mental well-being.

To present our Annual Hot Pink Fun Run which is a family friendly local event with a focus on cancer survivors as well as breast cancer outreach held at the Vernon Street Town Square.

To complete development and implementation of an education initiative to create educational materials, online resources, and outreach opportunities designed to help high school students and adult residents identify the signs and risk factors of breast cancer and aid in the prevention of the disease.
The Placer Breast Cancer Foundation is a 501(c)3, tax ID #27-0690037. For more information about the Foundation, please download our PBCF Fact Sheet 2018.