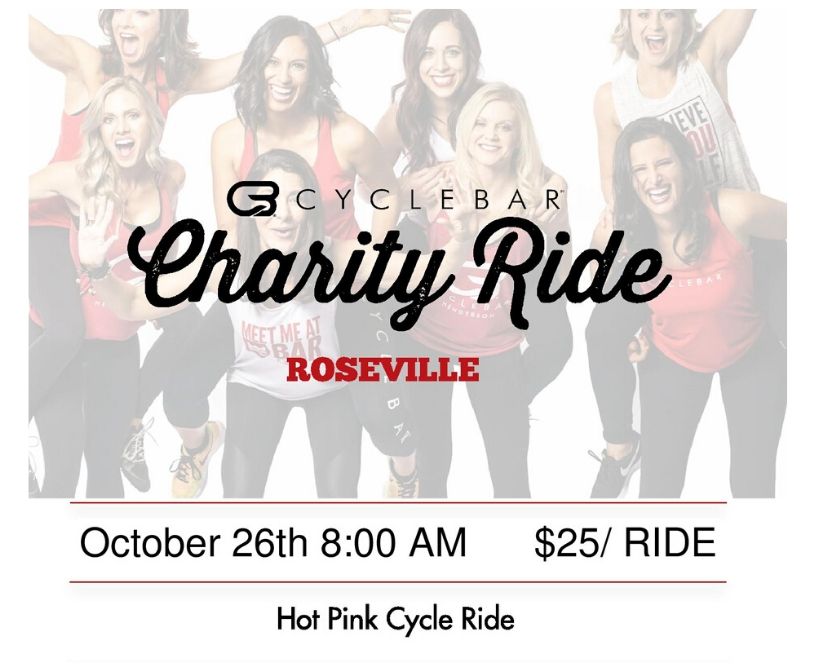 Join the Placer Breast Cancer Foundation and CycleBar for this year's CycleBar Cycle Gives Ride taking place on October 26th at 8:00 AM!
To sign up for the ride, please make your $25 donation below then go to the CycleBar website to reserve your spot. Feel free to contact us if you have any questions. (Please note that you are asked to enter a name twice. The first is for the rider and the second is for the name of the person who is making the donation.)
The Placer Breast Cancer Foundation is grateful for the generous support from you and CycleBar! The Placer Breast Cancer Foundation is a 501(c)3 nonprofit organization (Tax ID # 27-0690037) and contributions made to the fund are tax deductible to the extent allowed by law.
CycleBar Ride Donation