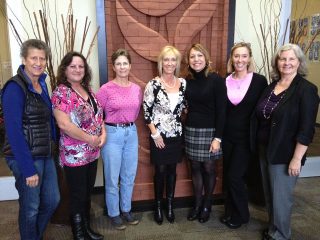 Formed in 2005 for the purpose of funding an endowed breast cancer research chair at the UC Davis Comprehensive Cancer, the Placer Breast Cancer Endowment was incredibly proud to present them a check for $1.5 million dollars in 2015, achieving our goal! As the search continues for a dedicated researcher to take the job of endowed chair in our name, the interest on the Endowment is being used to fund an ongoing study about mammograms and breast cancer. With funding from the Placer Breast Cancer Foundation, Dr. Diane Miglioretti is creating the Sacramento Area Breast Imaging Registry (SABIR) and using data collected by the registry to: (1) answer pressing questions about the best ways to provide breast cancer screening and surveillance; and (2) create mammography outcome audit reports at the facility and radiologist levels to evaluate their interpretive performance relative to national benchmarks. The registry will be an invaluable resource for local and national breast cancer research.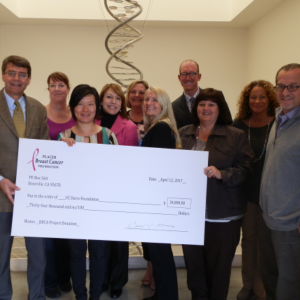 As board members and volunteers, we were proud of our achievement, but we knew we could do more. The Endowment became a Foundation and we continued the fight. In 2016, the Foundation committed to raising $100,000 over 3 years to help fund a study at UC Davis (managed by Wolf-Dietrich Heyer, PhD and Jie Liu, PhD) and their development of a 3D BRCA2 model. Mutations in BRCA1 and BRCA2 lead to defective DNA repair and predispose individuals to develop cancer.  BRCA mutations occur in only 10-15% of all breast cancers, and the study of these proteins will lead researchers to better understand the underlying mechanism of how cancer develops and potentially develop new therapies. Dr. Heyer and Dr. Liu have achieved a breakthrough by purifying entire BRCA2 protein, a perquisite to determine its structure and function. For a quick overview of this on-going study, please read this  Funding Goal Project Summary.
In the Spring of 2019 we will be fulfilling our commitment to UC Davis with our final installment for this study. In January of 2019 we will be learning more about funding opportunities and choose a new one for our new funding goal!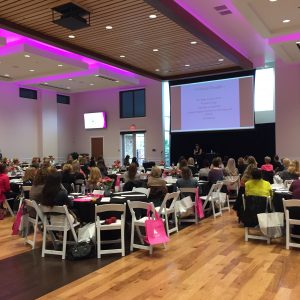 The Placer Breast Cancer Foundation also focuses on education. We are excited to be entering into our 4th year presenting the Placer Women's Retreat which focuses on the overall well-being of all women, from mental health to nutrition, and includes educational updates on breast cancer research and treatments. In addition, we are excited about our newly developed program designed for student education, Students for A Cure, which provides information to our local student community who have been so supportive of our cause.
We are also proud to collaborate with other local non-profit cancer based organizations, supporting them in their efforts. Working together with, and occasionally sponsoring, these local non-profits that focus on providing services to cancer survivors and their families allows us an opportunity to provide information to our donors and the cancer patients and caregivers who reach out to the Foundation for information and resources.
We at the Foundation are proud of all that we have accomplished, and especially proud that the funds that are raised are kept in our local community. Through the generous donations of our community we will continue to work to fight against breast cancer and help those around us who are suffering from the disease.