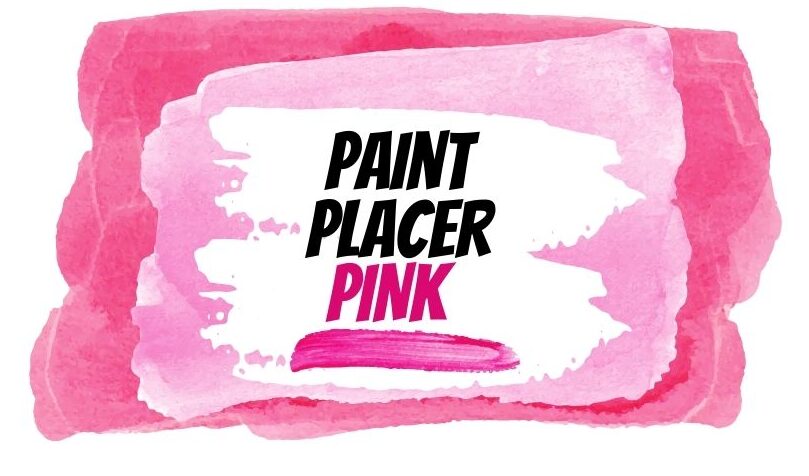 Fight Breast Cancer with the Placer Breast Cancer Foundation!
Breast cancer is the most prevalent cancer in the world, with over 1.3 million people being diagnosed each year. Breast cancer knows no age or gender, and it affects both those who develop the disease and their care givers, family, and friends. We are proud to be continuing this fight!
We are excited to announce that this October (during Breast Cancer Awareness Month), we will be partnering with local businesses, community groups, and sponsors to spread the word about cancer research and education through our new campaign, Paint Placer Pink!
Paint Placer Pink is an opportunity for us to reach out to our community and for others to join in our fight. The month will include fundraising events at locally owned restaurants (and specifically those who joined with us to give back to our community), service and retail businesses, and support from our local community leaders and partners. In addition, we will be working with our local non-profit partners and health providers to share information on local resources and health tips.
How YOU can help us Paint Placer Pink!
Become A Donor
Make a personal donation – You can make a one-time donation or an on-going monthly donation to the Placer Breast Cancer Foundation. If you would like to learn more about donations, you can email us at [email protected] or click here to donate today.
Planned Giving – The Placer Breast Cancer Foundation would be honored to be considered as a part of your estate planning. For more information about how to include the Foundation as a part of your estate, please email [email protected]. We do recommend that you also work with your personal, qualified legal, tax, and financial advisor to develop your plan.
Attend a Special Event or Fundraiser
Bid on an item in our Online Auction
Our online auction will have some great prizes! Bidding will be available October 10th through the 20th, and we will have items to bid on listed soon!
Grab Some PBCF Gear
Show your support for the Placer Breast Cancer Foundation and Paint Placer Pink! with new Foundation gear! Click here to see what's new in our online shop!